K-2 Assembly On Wednesday, 28th April, we held our first K-2 assembly for Term…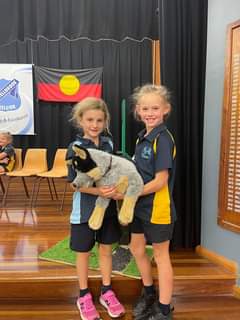 K-2 Assembly
On Wednesday, 28th April, we held our first K-2 assembly for Term 2 and we welcomed parents and carers back into our school.
The students were very excited to receive their awards and present
their work with their families in the audience.
A special mention to Max and Denzel who received their gold awards and to 2S who displayed exceptional PBL values and were awarded the privilege of having Roger in their classroom for the week.