LOST PROPERTY Dear Parents and Carers, The ladies in the office are inundated…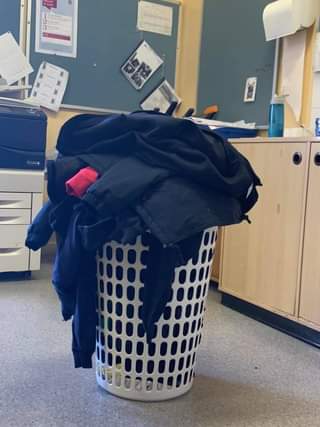 LOST PROPERTY
Dear Parents and Carers,
The ladies in the office are inundated with lost property week after week. Check out the photo below, all these items have come into the office from Friday last week –
over 40 items of clothing. All items are checked for names, all other items are washed and donated to charity. We kindly ask to ensure that your child's name is clearly marked on all items of clothing.
We thank you in advance for your co-operation.